M690L Multifunctional Drone
M690L Multifunctional Drone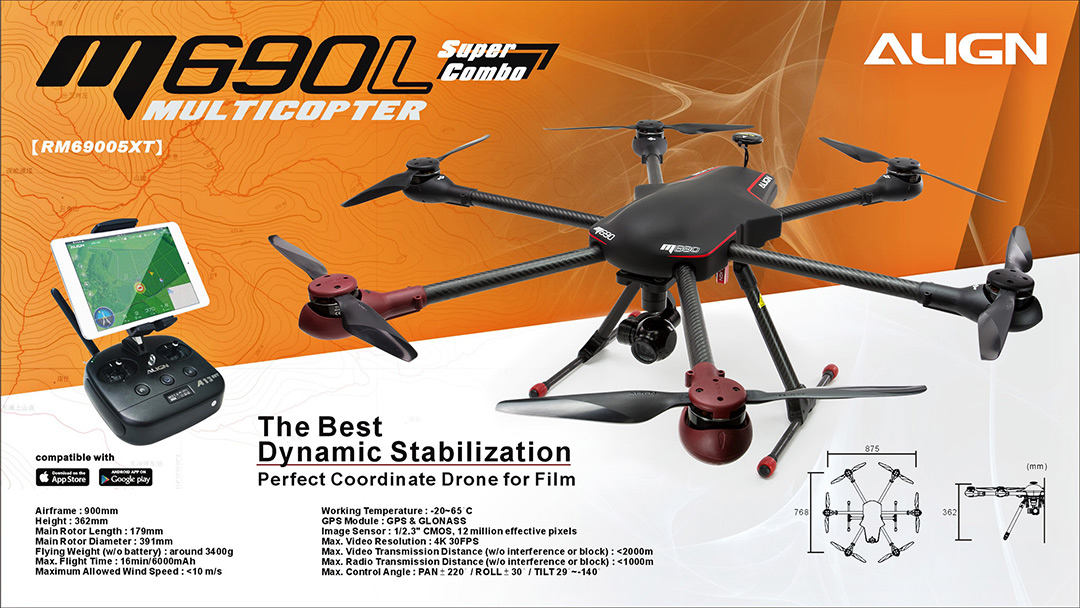 ---
ALIGN brand new M690L with incredible G2P gimbal system composed of excellent locking performance, high resolution brushless motor, and high rigidity and stability. Besides, the new 4K DV features in multiple HQ 4K video recording functions also perfect image processing for outstanding photos and videos edition. The new VTD1 1080 HD Digital Video Transmitter which capable of up to 1.5~2 KM video delivery and nearly zero delay.

The revolutionary AP1 multicopter flight controller system is composed of the cutting-edge IT industry creates superior performance and ground station system, supporting complex missions including ground monitoring, waypoint planner, intelligent resume control, point of interest, intelligent return home, and task management…etc.

The standard A13 GST high-end transmitter design with a comfortable grip and precision gimbal control. The built-in integration of this new remote control system was developed specifically to allow single button control of multiple functions and to improve flight efficiency. It also supports A13 GST APP system to adjust the parameter settings and self-customized button modes for the best flight performance.
---
Focus Shots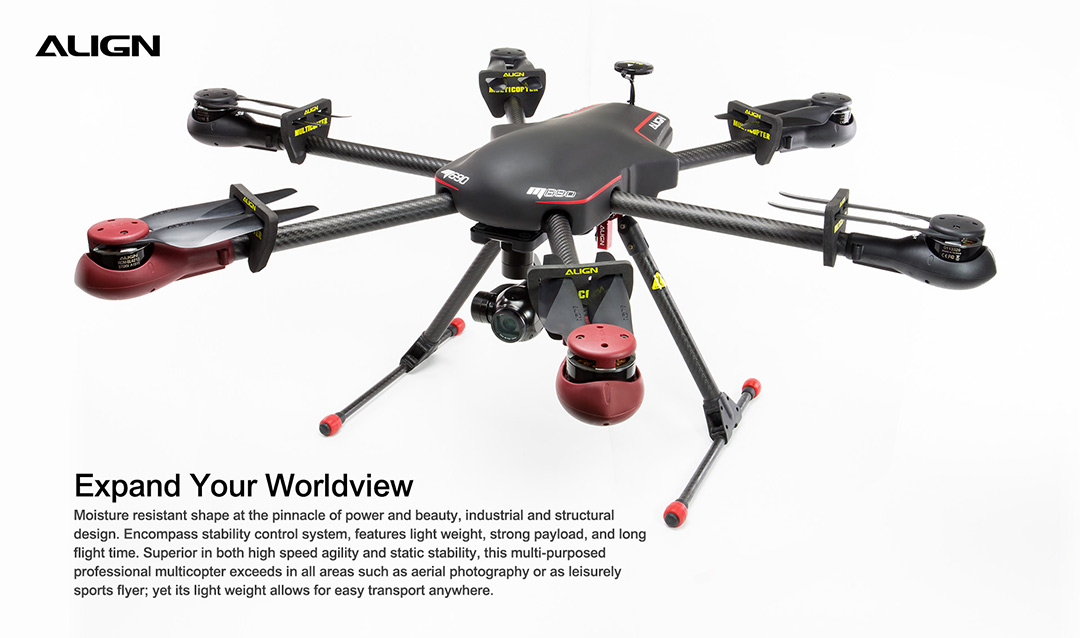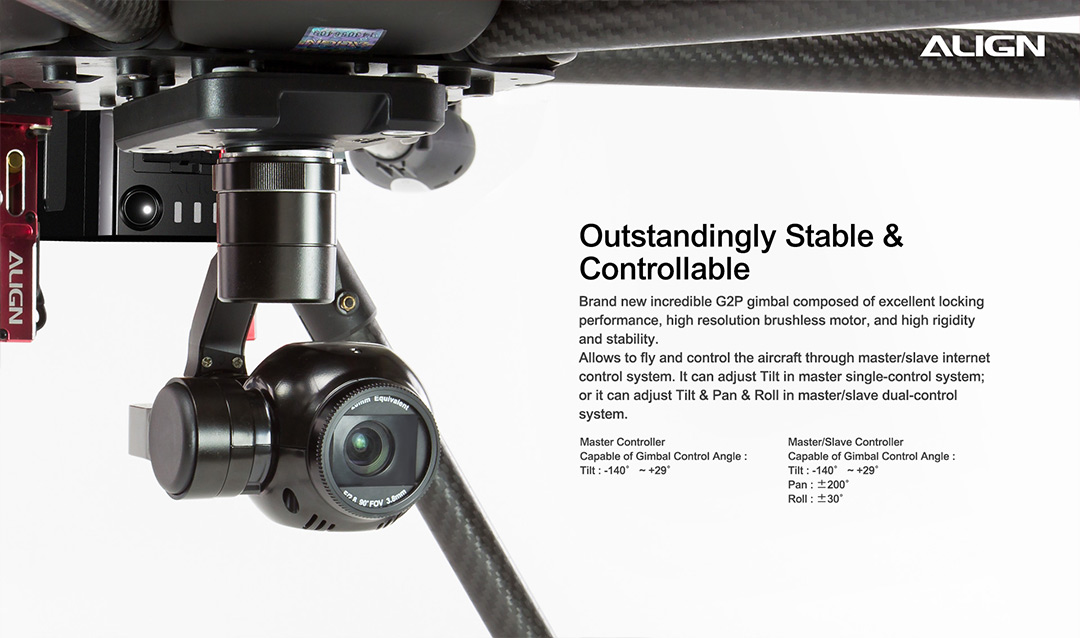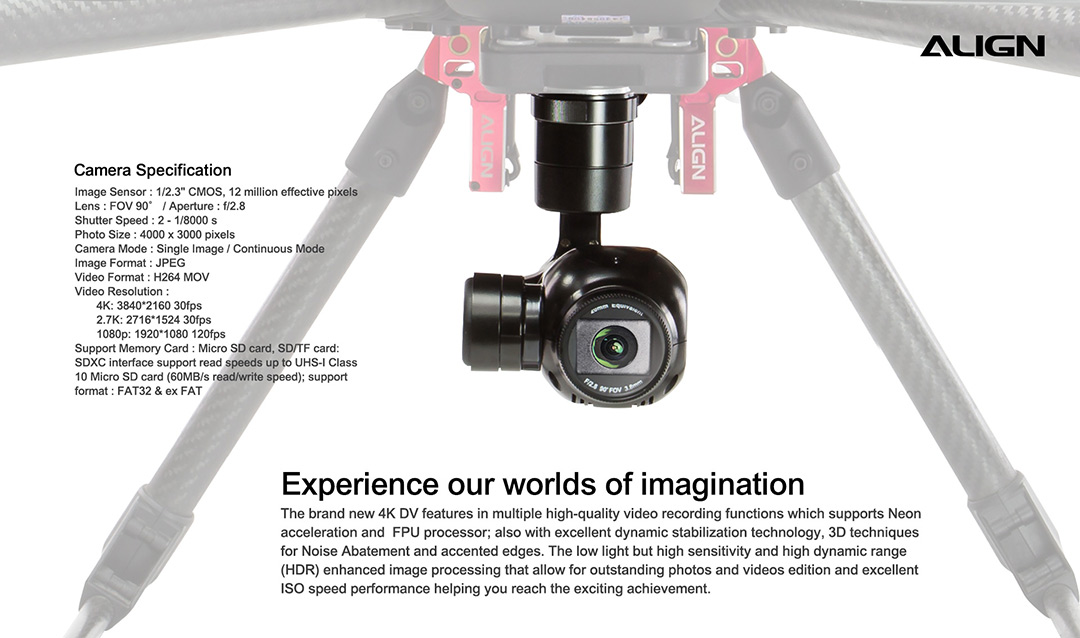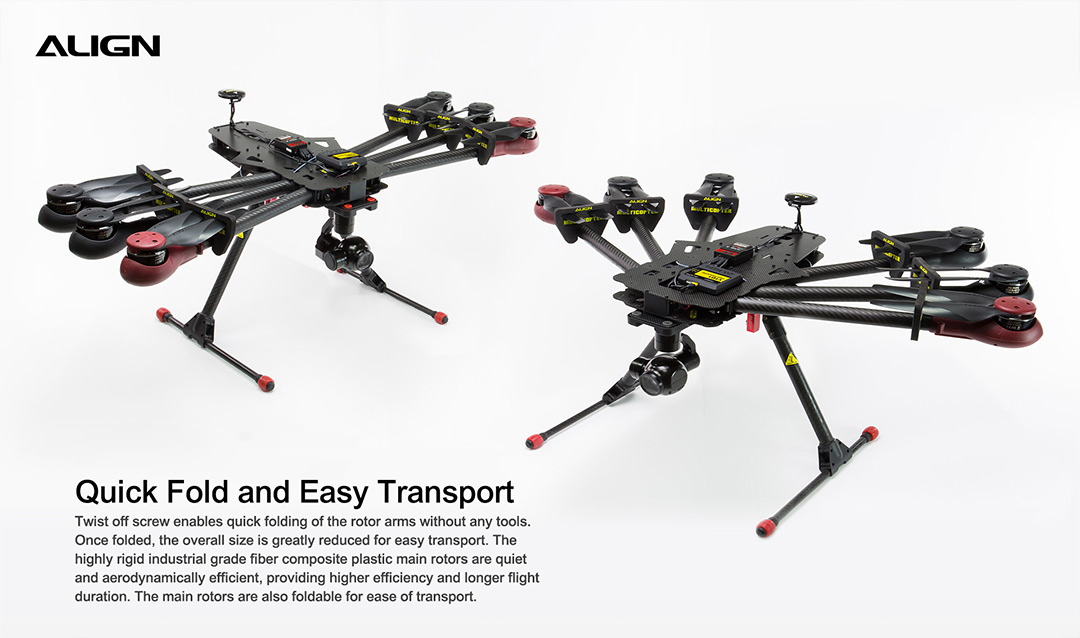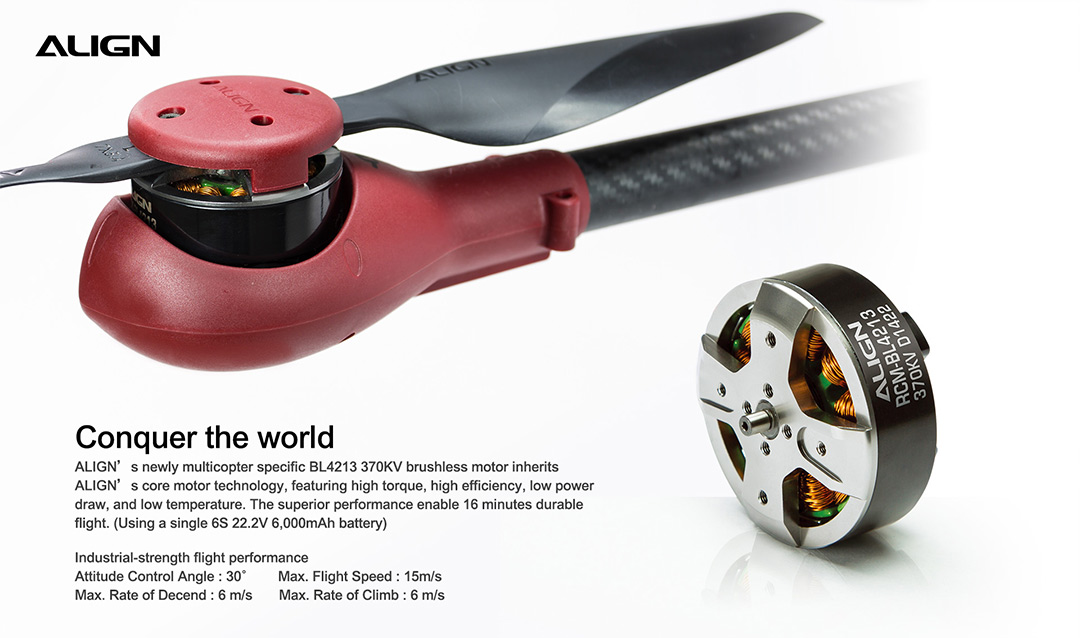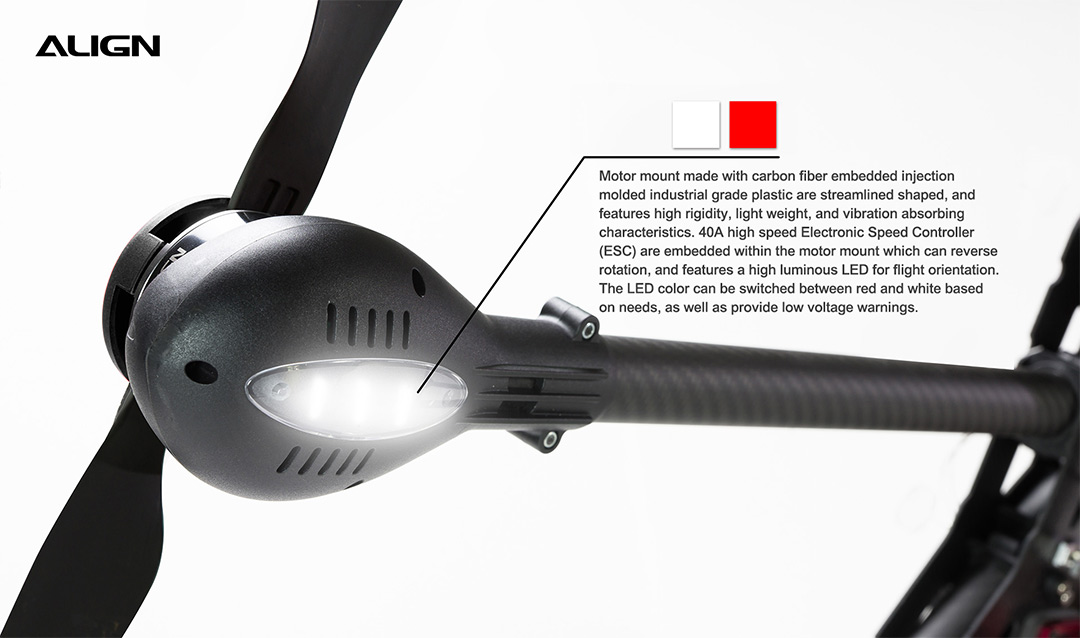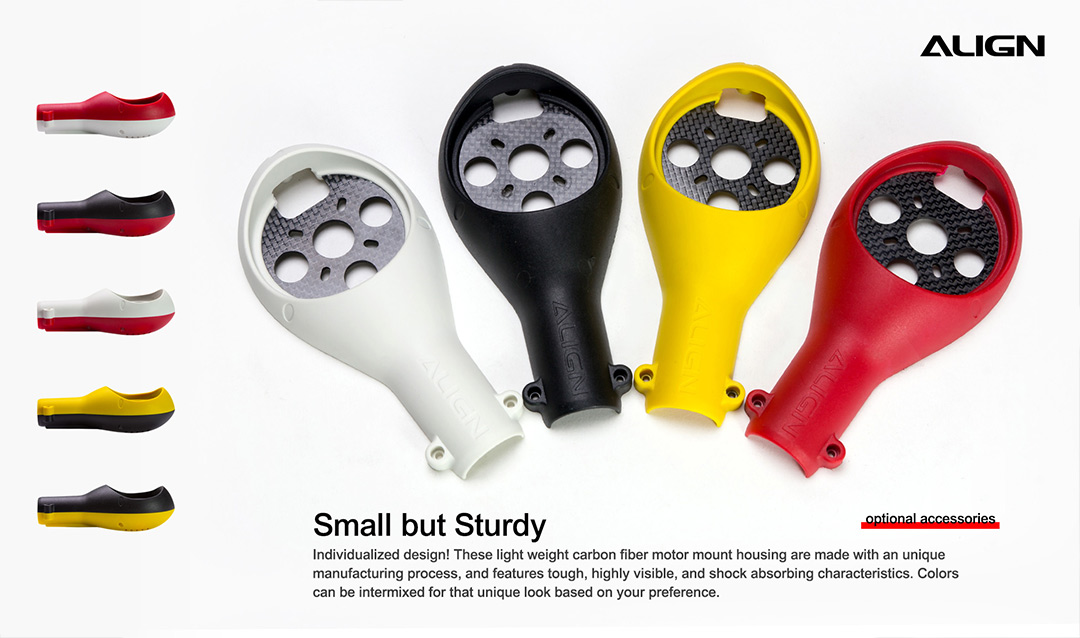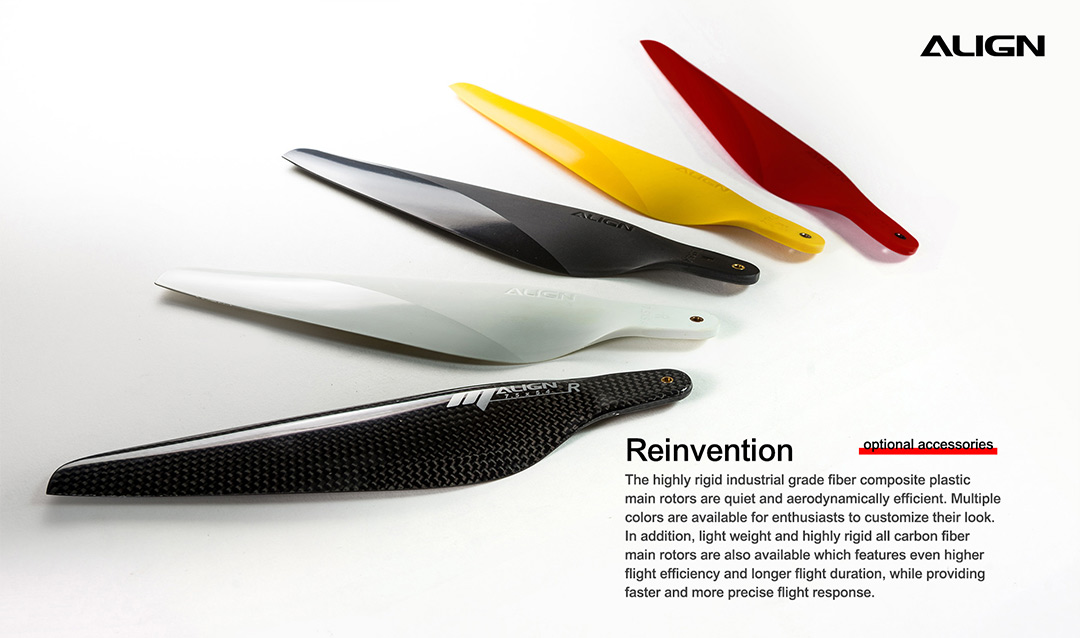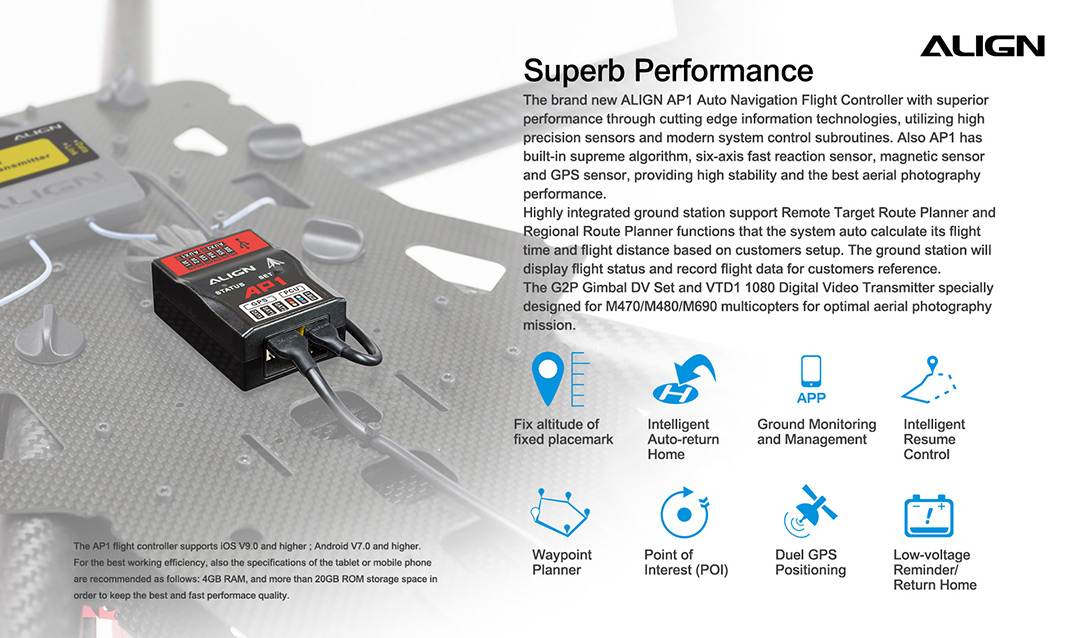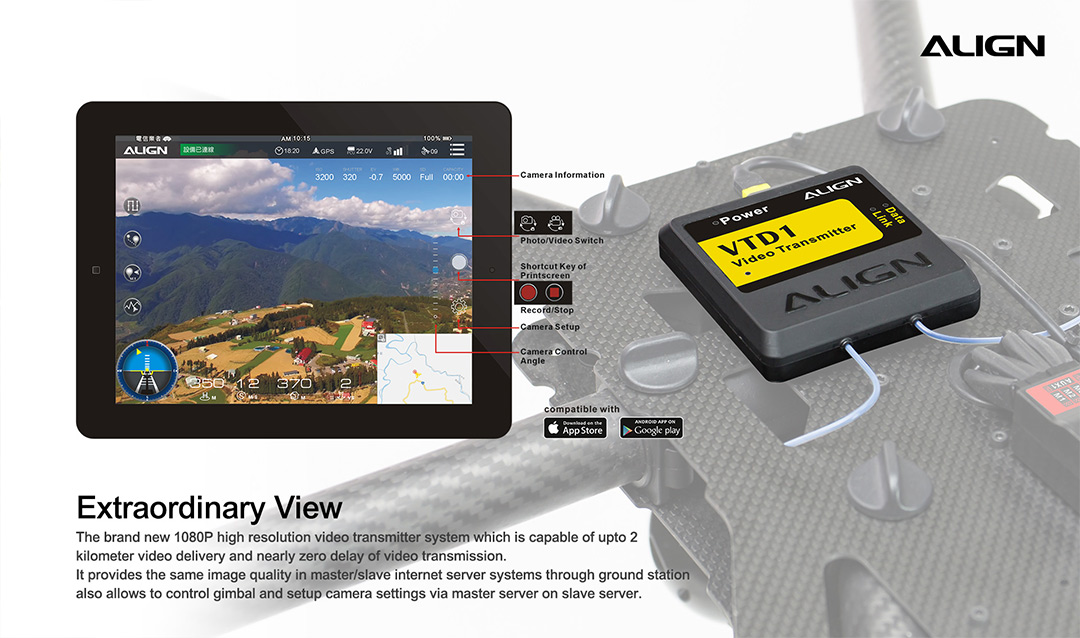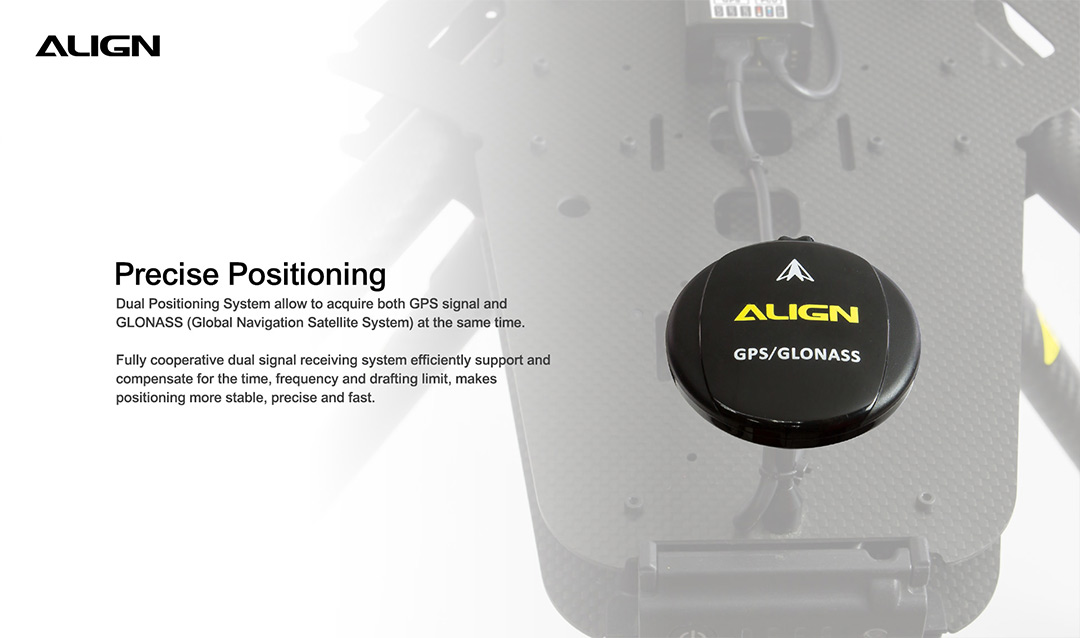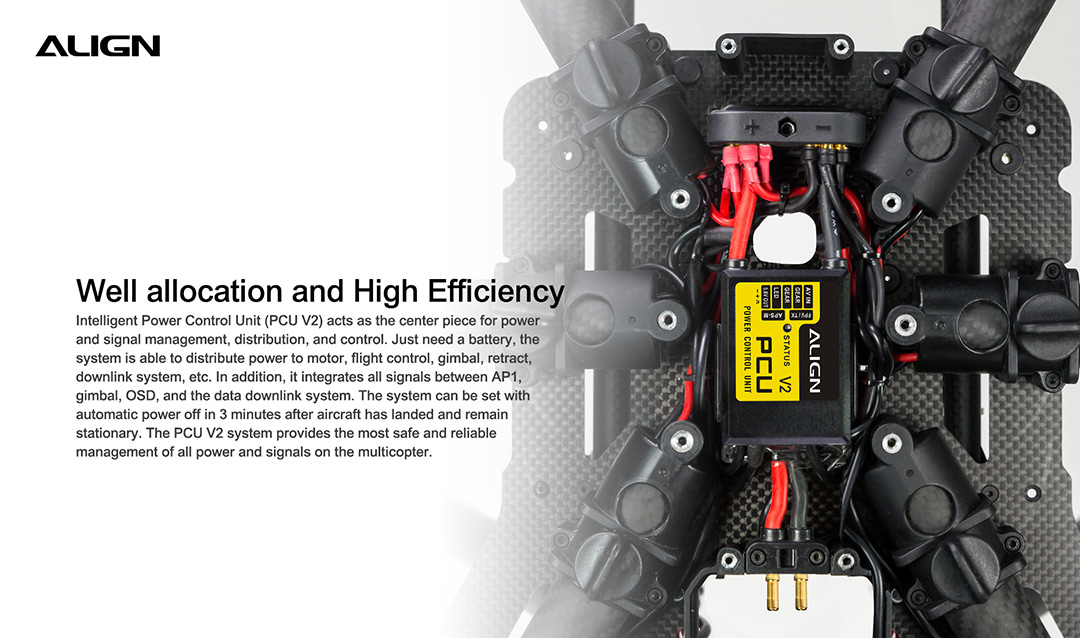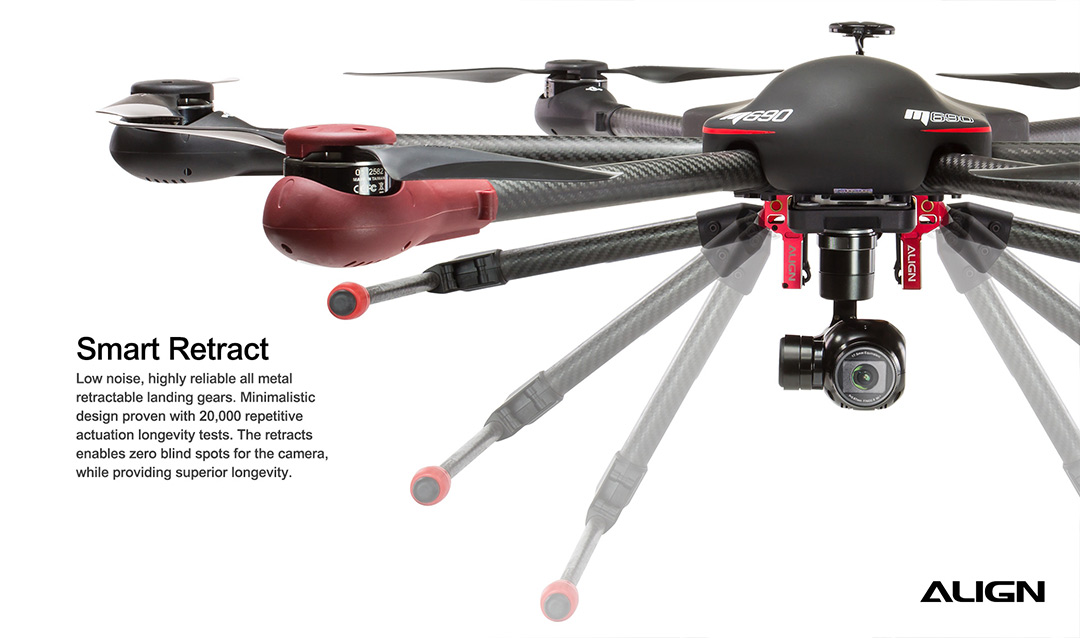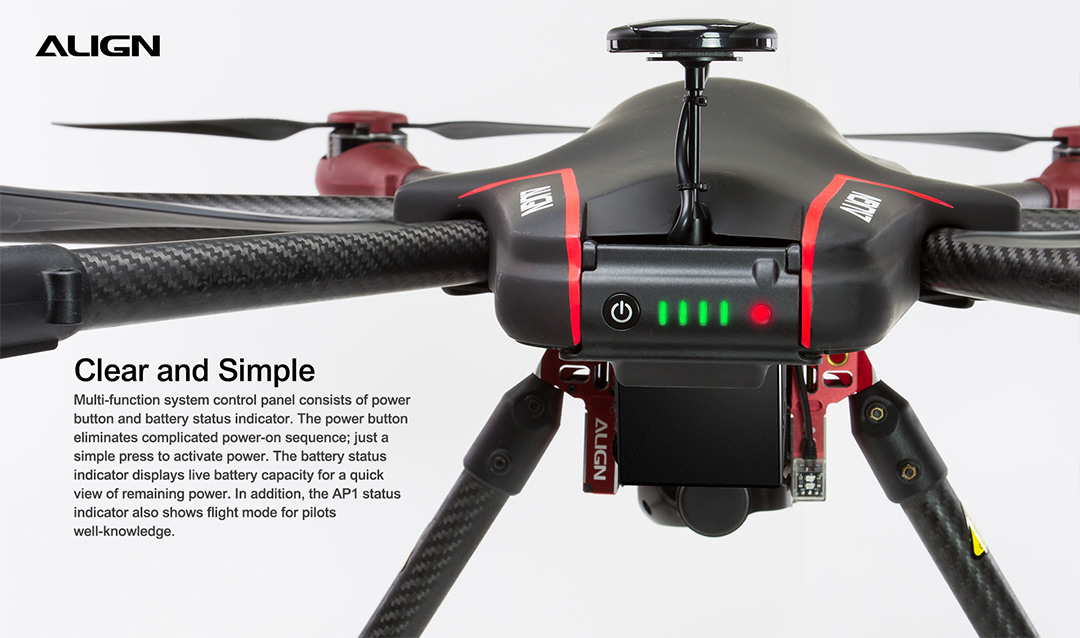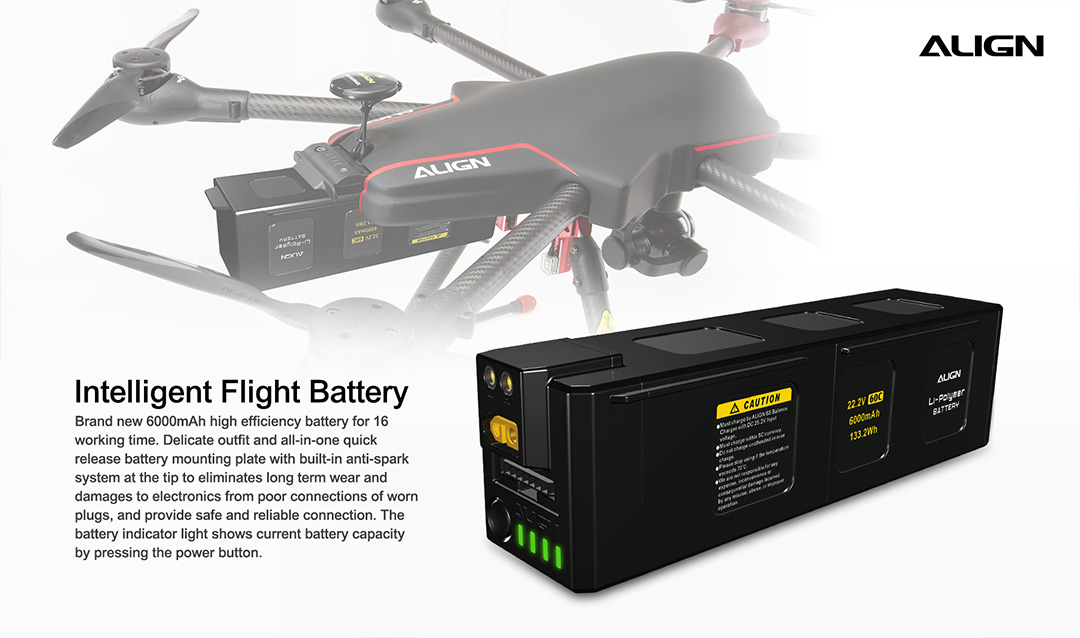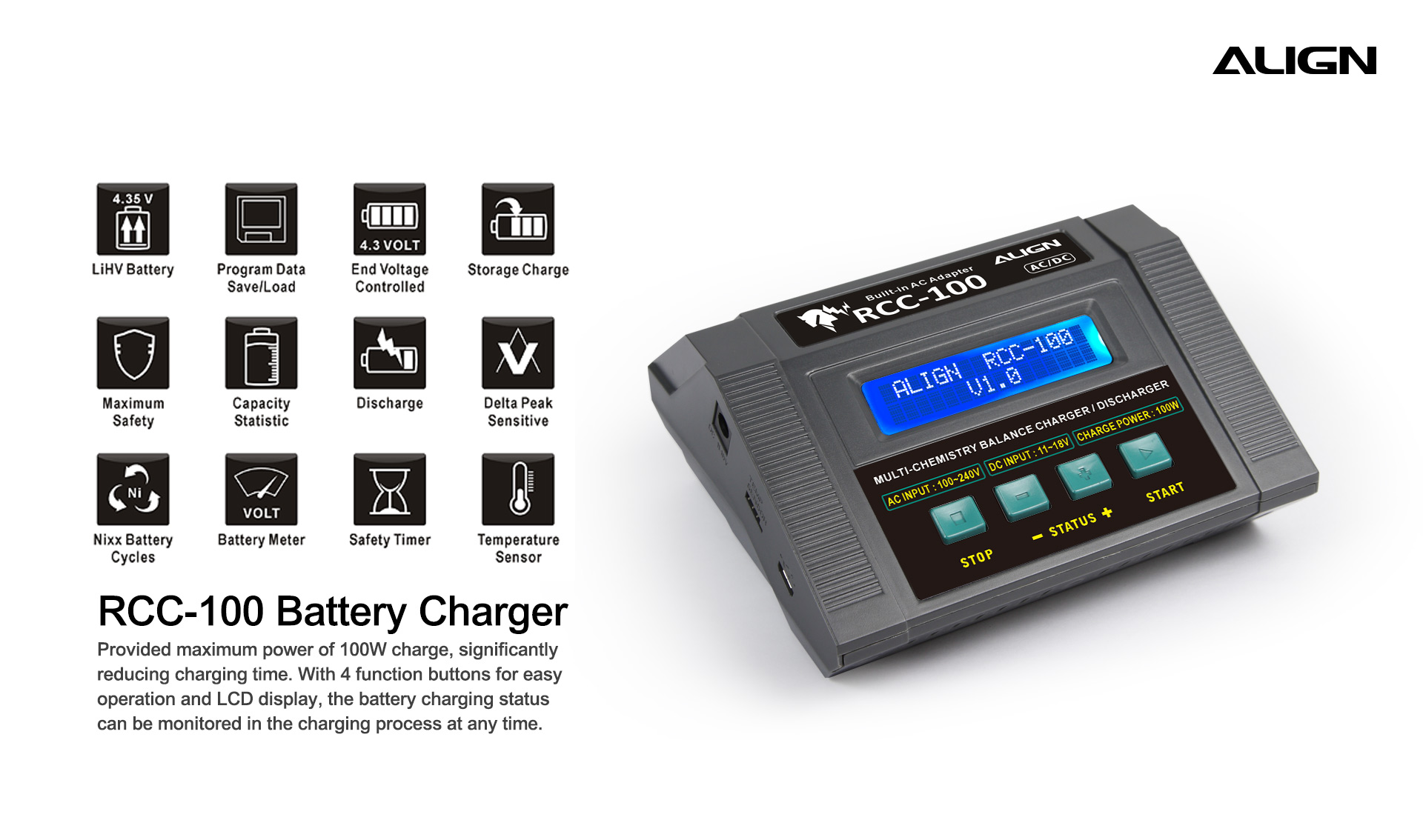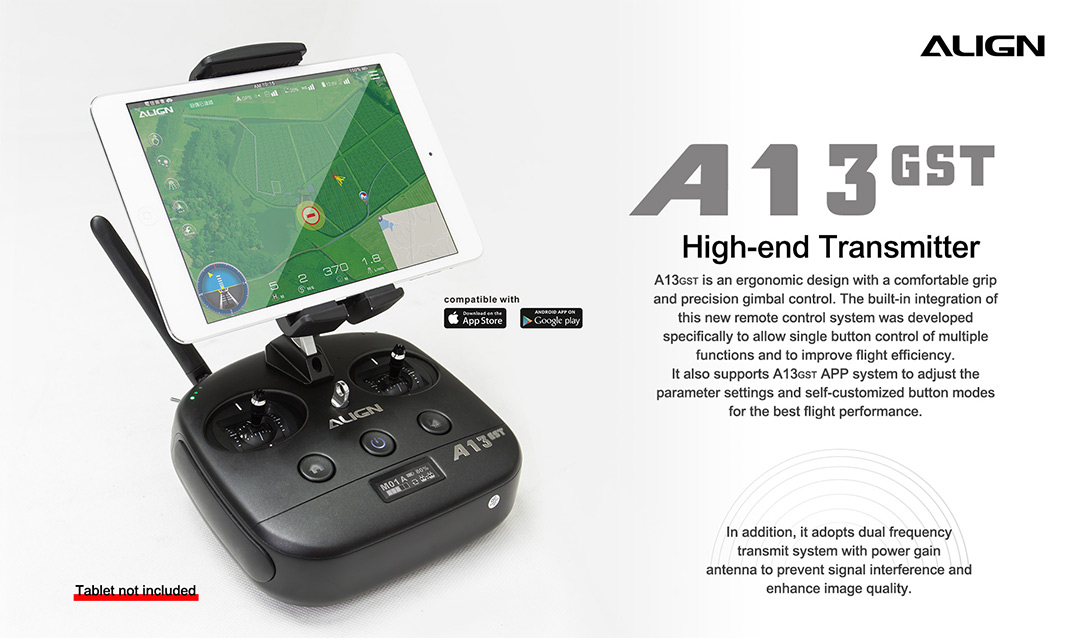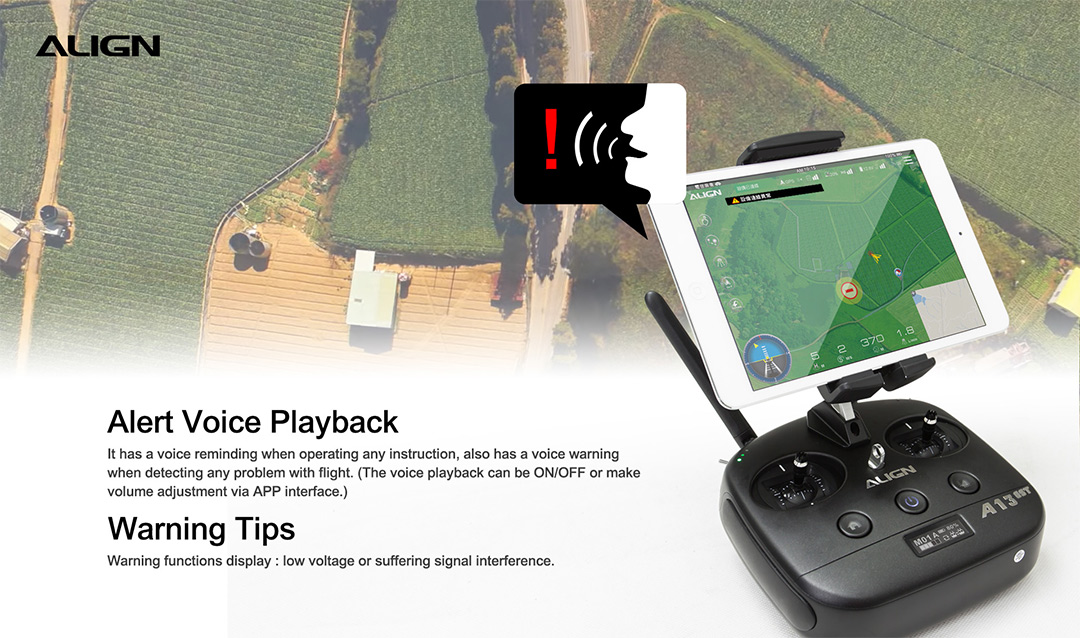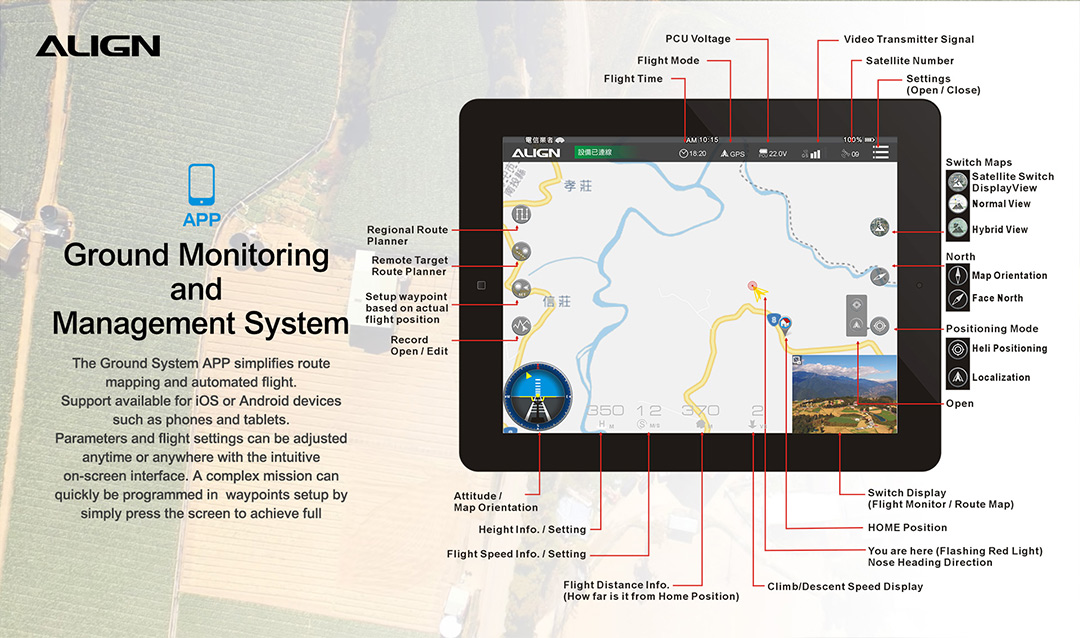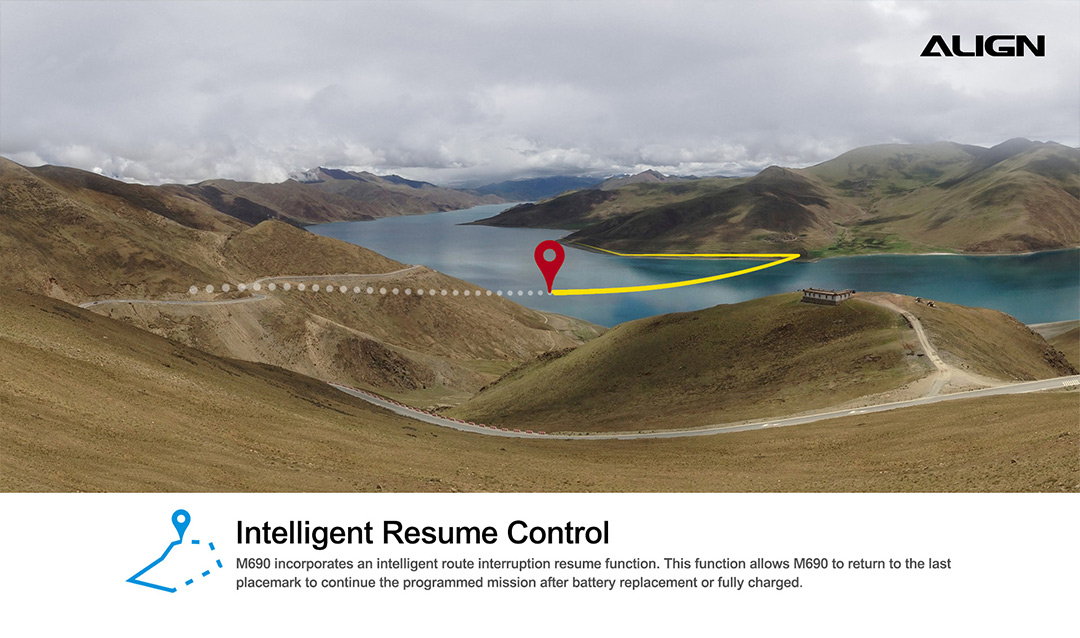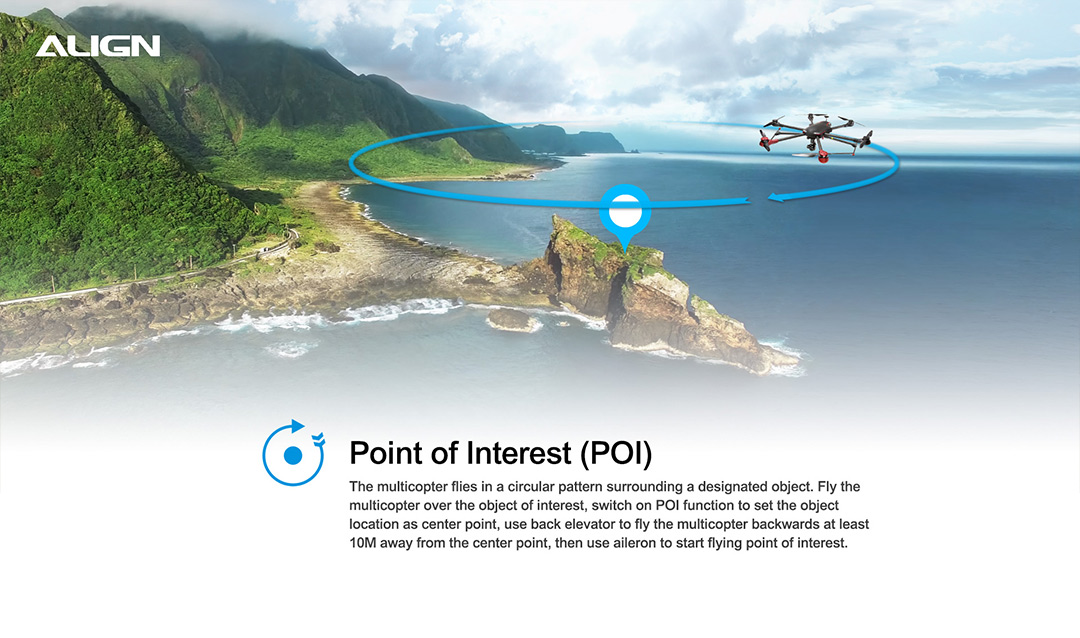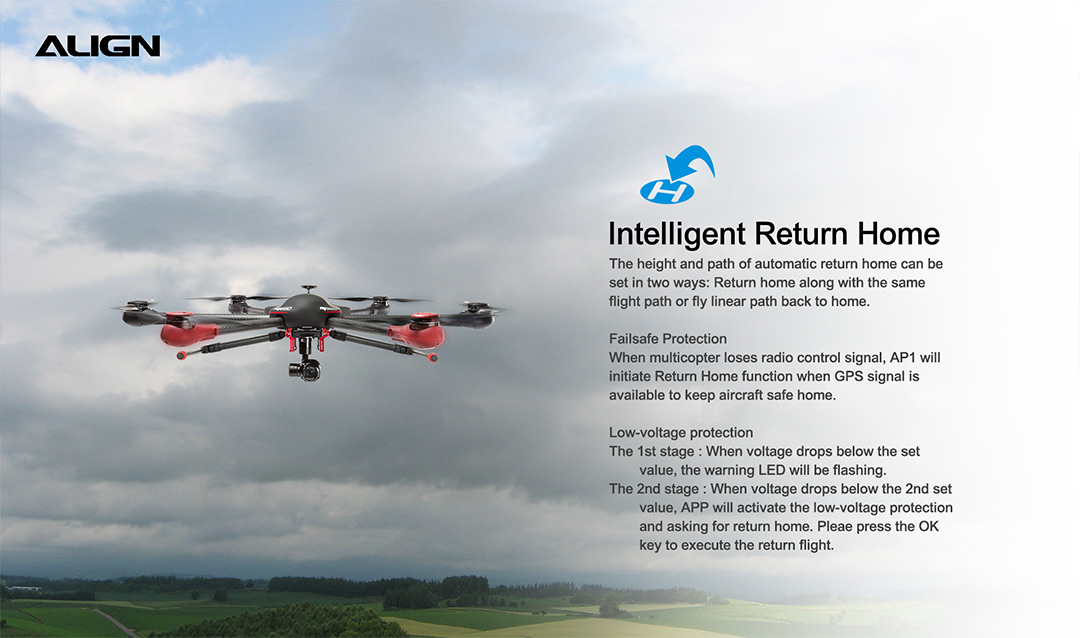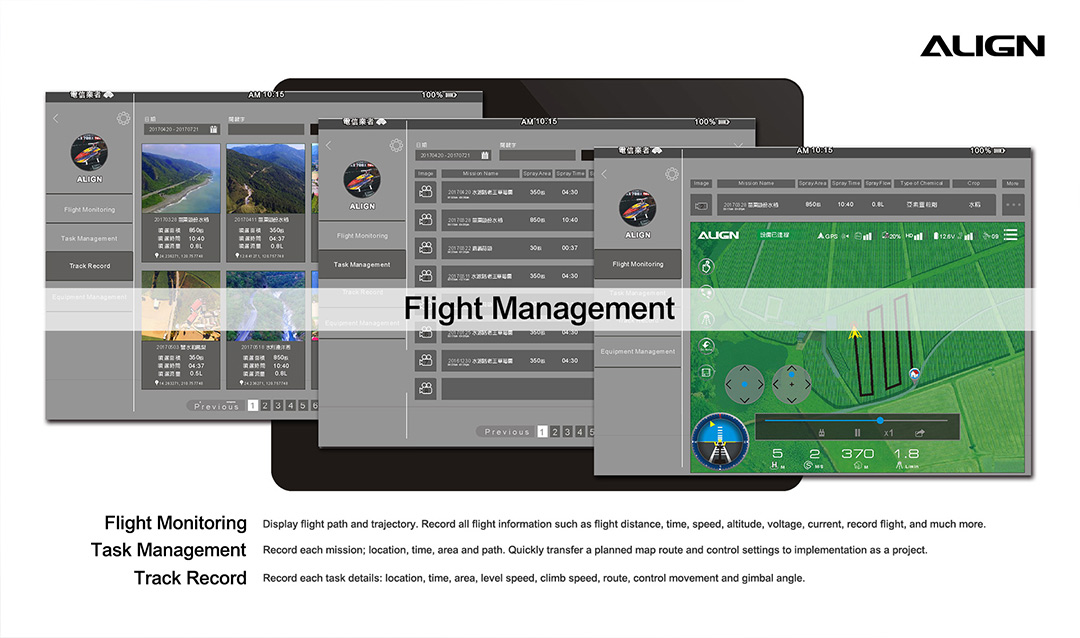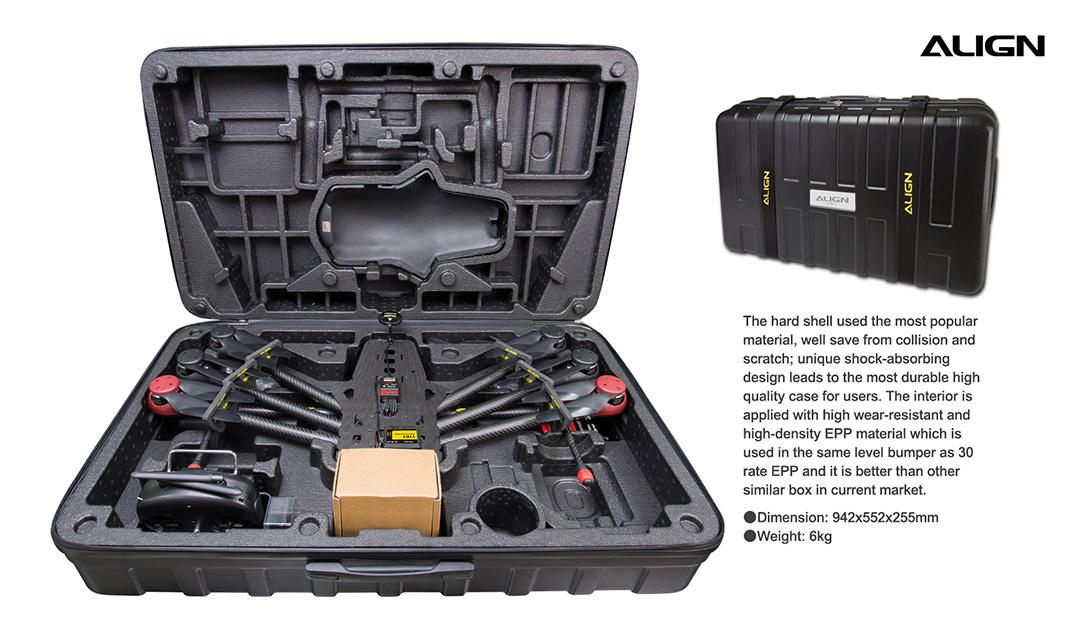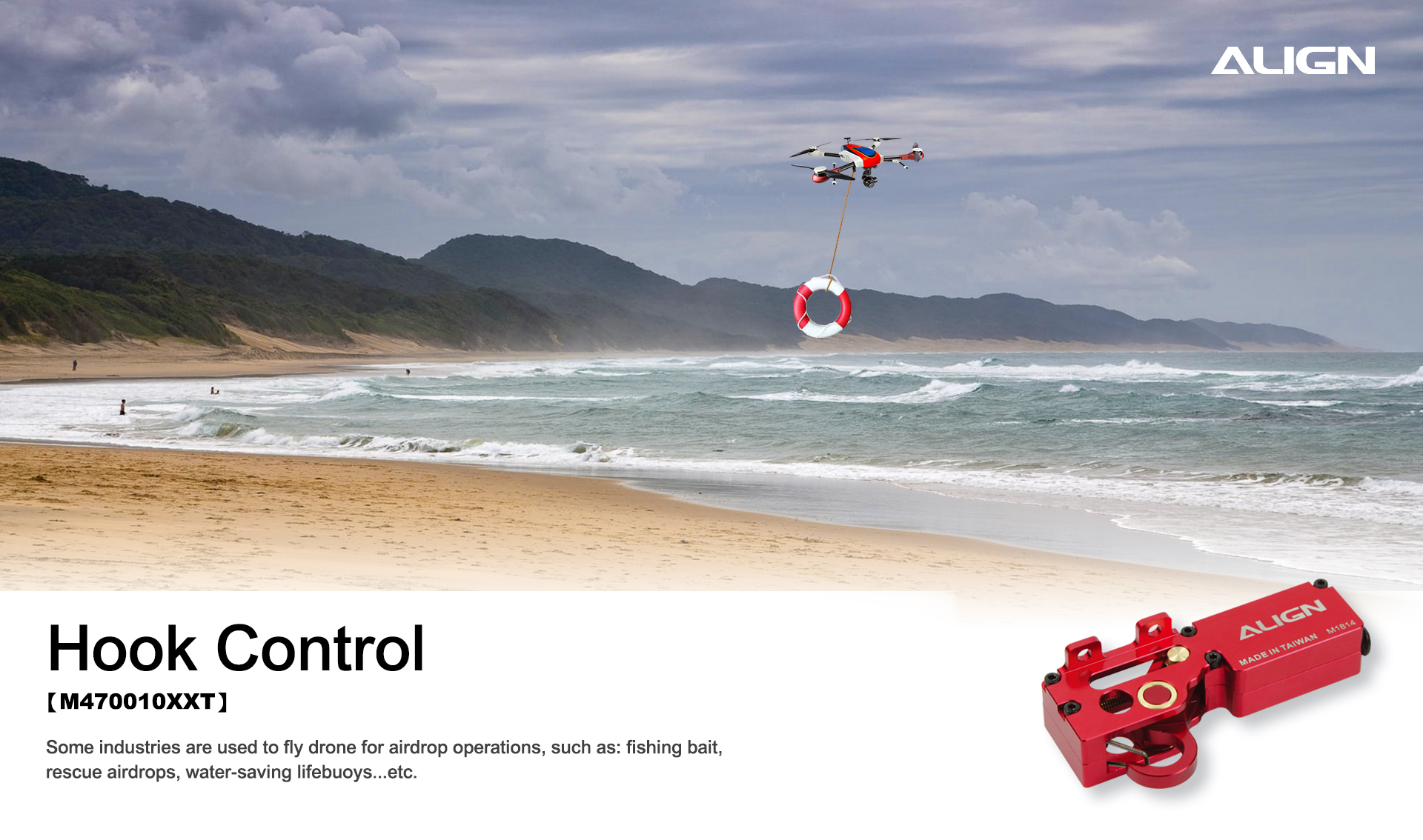 ---
Specifications & Equipment

Main Rotor Diameter

391mm

Flying Weight (w/o battery)

around 3400g

Max. Flight Time

16min/6000mAh

Maximum Allowed Wind Speed

<10 m/s

Working Temperature

-20~65°C

Image Sensor

1/2.3" CMOS, 12 million effective pixels

Max. Video Resolution

4K 30FPS

Max. Video Transmission Distance (w/o interference or block)

<2000 m

Max. Radio Transmission Distance

<1000 m

Max. Control Angle

TILT -140° ~ +29°
PAN ±200°
ROLL ±30°


G2P Gimbal Specifications

Operating Current Consumption

<500mA

Capable of Gimbal Control Angle

TILT -140° ~ +29°
PAN ±200°
ROLL ±30°


Temperature Range

-20~80 degrees

Dimension

109.6x78.8x127.5mm

4K DV Specification

Image Sensor

1/2.3" CMOS, 12 million effective pixels

Lens

FOV 90° / Aperture : f/2.8

Shutter Speed

2 - 1/8000 s

Photo Size

4000 x 3000 pixels

Camera Mode

Single Image / Continuous Mode

Video Resolution

4K:3840*2160 30fps
2.7K:2716*1524 30fps
1080p:1920*1080 120fps


Support Memory Card

Micro SD card, SD/TF card
SDXC interface support read speeds up to UHS-I Class 10 Micro SD card (60MB/s read/write speed)
Support format : FAT32 & ex FAT


AP1 Multicopter Flight Controller System Specification

Input voltage

DC4.5V~8.4V

Operating current consumption

<250mA @ 4.8V

Operating Frequency

400Hz

Operating Temperature

-20° ~ 65°C(-4° ~ 149 °F)

Hovering Precision (Depending on satellite status)

Horizontal ±1m
Vertical ±1m

Highest flight speed

Horizontal 15m/sec
Vertical 6m/sec

Maximum Altitude Restriction

700m(2297ft) above the takeoff point

Maximum angular speed

ALE 115° /sec
ELE 115° /sec
RUD 145° /sec

Maximum Tilting angle

30 degrees

Supports External Peripherals

G2P Gimbal、VTD1 1080 HD Digital Video Transmitter

Supports multicopter configurations

4 rotors + type, 4 rotors X type, 6 rotors + type, 6 rotors X type

PCU V2 Power Control Unit

Input Voltage

13.2V~25.2V
(4S~6S Li-Po)

Operating Frequency

500KHz

Motor ESC

Input Voltage

13.2V~25.2V
(4S~6S Li-Po)

Max Continuous Current

40A

BL4213 Motor 370KV(RPM/V)

Max Continuous Current

25A

Max Continuous Power

550W

Dimension / Weight

Φ4xΦ52x33mm / 185g
---