MR25 / MR25P Racing Drone
MR25 / MR25P Racing Drone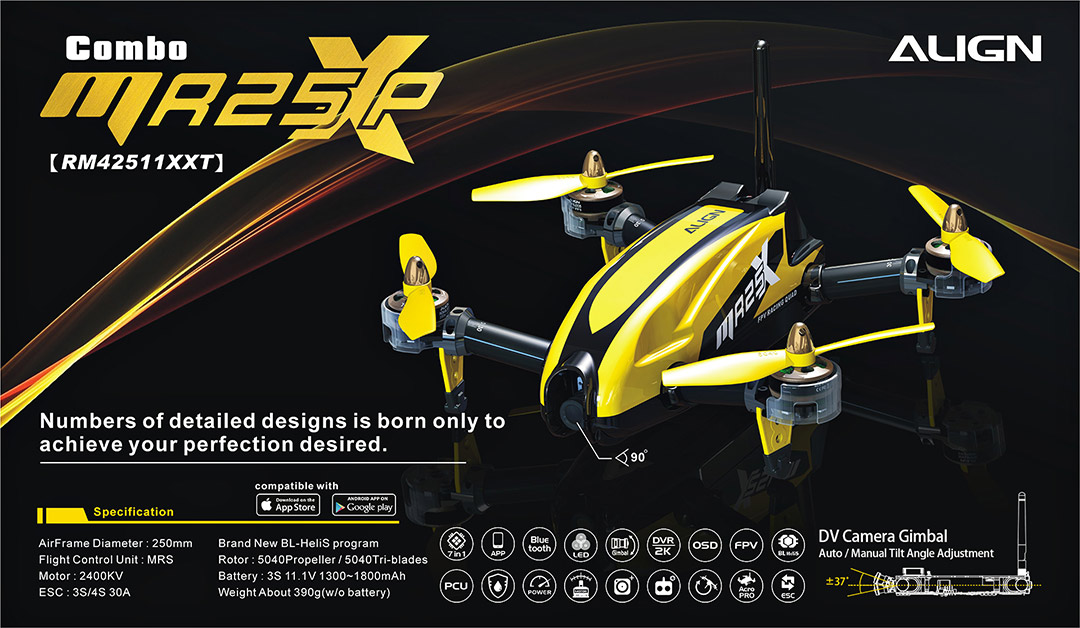 ---
Focus Shot
---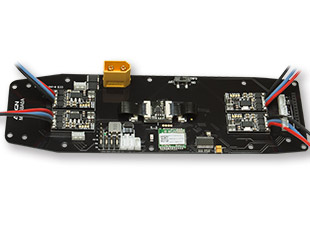 New generation MRS flight controller utilizes a 32 bits high speed processor, combining ESC, power distribution system, OSD, Bluetooth connectivity, and gimbal control function. Featuring a high precision 6-axis gyroscope sensor. Derived from Align's core technology, the highly intelligent attitude calculation subroutine results in a highly stable and reliable performance.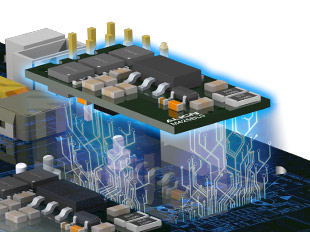 Split-type main board with separate ESC from main board makes maintenance easy and convenient. This allows you to change only the ESC if necessary and not the whole main board.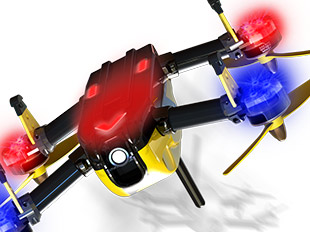 Adopt for 30A ESC with higher withstand current supporting much powerful output.
Supported with oneshot125 control signal function allow to make motor reaction much precise and faster. Also with excellent ESC power control algorithm and motor brake function, which allow to make motor speed control to be more precise and much delicate for more reliable and faster flight performance.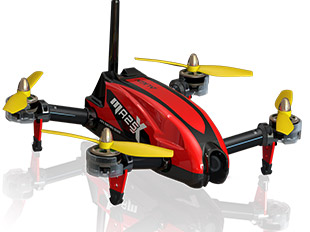 Manual Mode, Sport 3D Mode, Attitude Mode, Acro PRO
Acro PRO - Exclusively design to satisfy extreme 3D flight pilots, the Acro Pro mode provide model with steering, sensitivity, speed and response three times more than original setting value. Much agile and sensitive reaction, super speed just like feel in a sports car.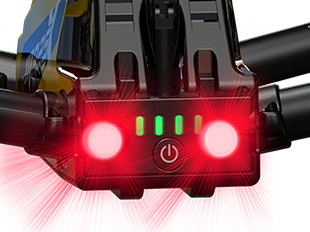 Manages signal and power distribution. Using a single battery, power is distributed to the flight control, motors, DVR, 5.8Ghz video downlink, gimbal, and multifunction panel. A single master power switch to make powering up simple, and a battery meter to display current battery capacity. The multifunction panel has a unique brake and turn signals for added realism during FPV racing.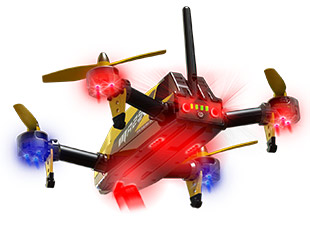 High intensity LED's located on bottom, motor mounts, and black plate. The RGB color is customizable using the MRS APP.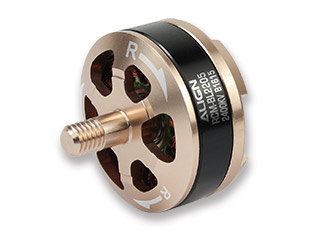 Brand new Align BL2205-2400KV multirotor race motor, based on Align's legendary motor core technology, suitable for a 3S/4S battery, featuring high torque, high speed, high efficiency, low power consumption, and low temperature.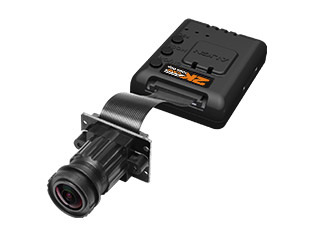 2K DV is Advanced FPV camera. Optimization of high-speed flight FPV, the video return image near-zero latency real-time video. Improved low-light process and reduces the contrast of light and shade change, also enhance to 2K video quality, make you feel top-flight experience. Only need the smartphone App, simple steps to complete the camera photograph and video settings easily.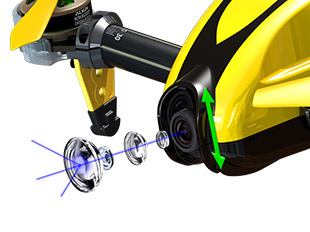 Single axis camera gimbal to provide camera tilting angle compensation during high speed flights, keeping camera image level with horizon. Tilting angle is also manually adjustable.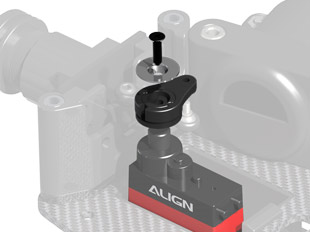 The new protective servo arm features in smart and optimized anti-collision design allow to protect the server, server gears and DV camera effectively, also it can highly strengthen the intensity of server gear from stripping gears, and extend the usage time of servo.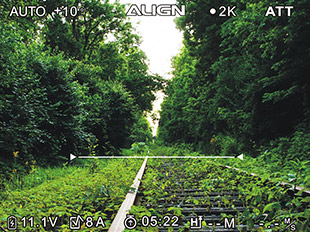 Live Flight data display including flight time, mode, attitude, voltage, capacity, current, camera mode, recording mode, and low voltage warning.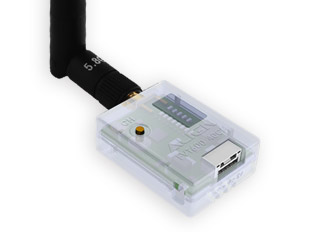 ●Light, tiny and durable material.
●Long term, low-level noise.
●40 Switch Options including Raceband frequency allow to reduce signal interference in competitions.
●Support 25mW ~ 600mW power output.
●Easy to operate : Single easy-switch button and LED indicator.
●Compatible with vary receiver frequencies and FPV racing models.
●Memory Function : Recording previous flight channel and frequency in memory.
●Built-in microphone.
●Support 5V power output for FPV camera.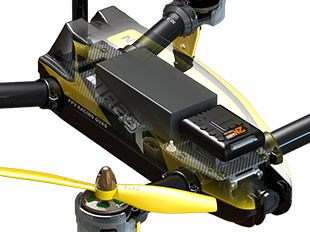 Superior crashworthiness and impact resistance can effectively protect main control board from damage. An enlarged battery bay allows the use of a larger capacity 4S battery.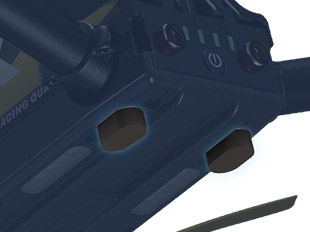 Based on personal preference the landing skids can be removed and replaced with buffer PE foam to increase the impact resistance while landing. Also removal of the landing skid can reduce vibration during flinght caused by wind resistance.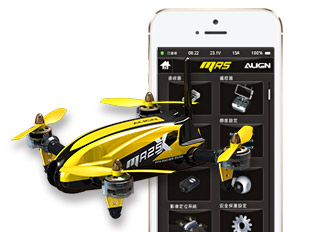 Setup and flight parameter tuning can be done through apps running on iOS/Android smart phone or tablets. In addition, the app can be used to control DV camera and video recordings. Bluetooth 4.0 compatibility featuring low power long distance high speed transmission.
Specification

AirFrame Height(Excluding Antenna)

78mm

Propeller Diameter

5040 Tri-Blades/5040 Propeller

AUW(Excludes Battery)

Approx.390g

MRS Flight Control

Input Voltage

10V ~ 16.8V

Operating Frequency

800HZ

Operating Temperature

-20°C ~ 65°C (-4°F ~ 149°F)

Maximum Angular Speed

Aileron/Elevator 400°/sec, Rudder 45°/sec

Maximum Tilting Angle

80 degrees

Multicopter Brushless ESC

Input Voltage

11.1V~14.8V
(3S~4S Li-Po)

Max Continuous Current

30A

Operating Temperature

-5°C ~ 45°C (23°F ~ 113°F)

RCM-BL2205 Brushless Motor
2400KV(RPM/V)

Max Continuous Current(3 min)

16.3A

Max Continuous Power(3 min)

240W

Dimesion/Weight

Φ5xΦ28x25.7mm / 25.7g

5.8GHz Video Transmitter

Operating Current

300mA 12V

Operating Frequency

5.8GHz

Transmitting Power

25mW~600mW

Weight

10.6g(Exclude Antenna)
28.08g(Include Antenna)

Video Camera

Recording

1440P 30FPS/1080P 60FPS/1080P 30FPS/720P 60FPS

Photo Resolution

14M/12M/8M/5M/3M pixels

Memory Cards

Micro SD (Maximum Supported 32GB)

Interface

Micro USB、AV OUT/DV IN、MRS Controller

Video Output Format

PAL、NTSC
---
---