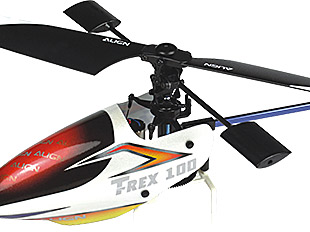 High precision head assembly and the surface area of flybar paddle increased.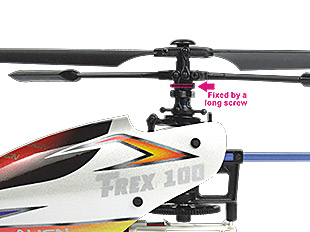 Rotor head assembly features a new mounting method between rotor head and main shaft.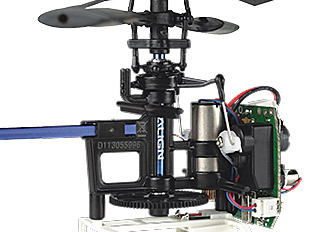 Utilizes hobby grade micro servos and high efficiency coreless main motor.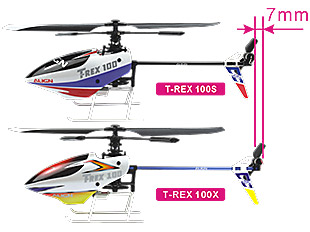 Extended tailboom to improve gyro tail locking ability and overall controllability.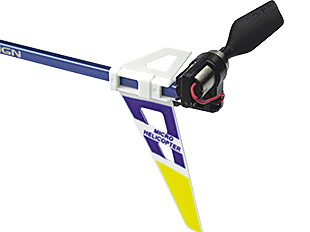 High efficiency coreless tail motorr.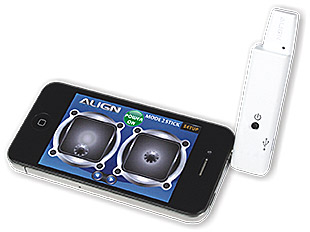 Supports iPhone/Android as controller using specific transmitter attachment.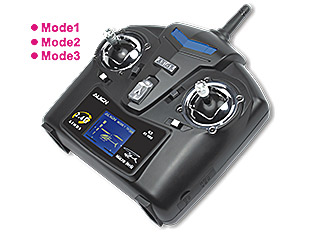 AT 100 Transmitter support 3 mode.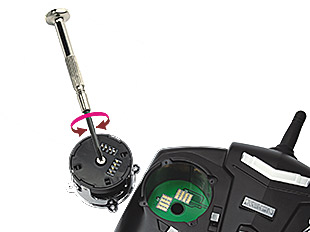 Transmitter sticks' tension can be adjusted to suit pilot's preference.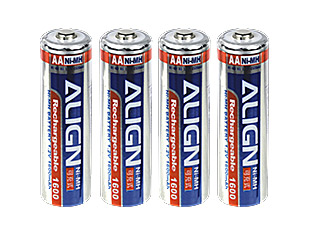 1.2V / 1600mAh Ni-MH Chargeable Battery.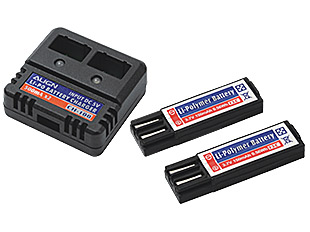 CH100 Lipo Charger、3.7V / 150mAh Li-Polymer Battery.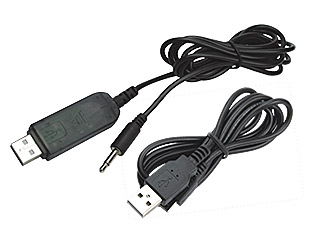 Simulator Cable、USB Cable.
Specification
Length:209mm
Height:82mm
Main Rotor Diameter:192mm
Tail Rotor Diameter:36mm
Weight(w/o power system):28.8g
Flying Weight:Approx 33g
Accessories
T-REX 100X Kits set x 1
AT 100 Transmitter x 1
1.2V / 1600mAh Ni-MH Chargeable Battery x 4
3.7V / 150mAh Li-Polymer Battery x 2
Simulator Cable x 1
CH100 Lipo Charger x 1
USB Cable x 1
Philips Screwdriver x 1